We have a new feature added to the pokefind.com Pokemon finder map – You can now filter the map to only show sightings reported in the last Month or Week… or, still show everything ever reported (as the default option has been until now). We've heard that the most important sightings are the more recent ones, so using the "last week" filter will help narrow in on areas with only more recent activity.
You may have alos noticed some new icons on the Pokefind map recently- orange icons over larger cities showing "chat" for that area.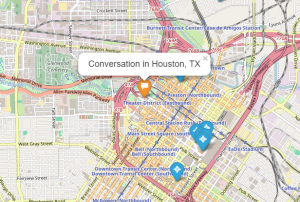 This feature has not been deployed yet, but it will allow you to add comments and communicate with other players in the area. We currently have the chat locations set over larger cities only, but we will likely be adding to smaller towns as it is further developed. We're going to deploy a simple version of the actual discussion soon (so those icons will start working then). We will be looking for feedback on this – let us know how to make it better!