We know we've been posting a lot of holiday related stuff lately. But, the official Pokemon store just launched a collection of egg themed goodies for you to pick up. All of the items below are officially licensed and ready to ship out now. So, what are you waiting for take a look below.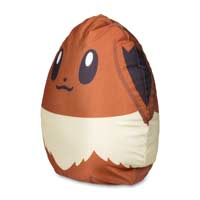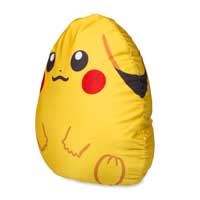 First up we have these 2 Pokemon cushions of Pikachu and Eevee. These fan favorites are 17 x 14 x 6.5 inches and are made of stretchy materials. These two will look great together on your couch and are sure to bring any guest you have over lots of joy. Be warned though they are a little pricey at $29.99 USD each!
Next up, we have a shirt with the Eevee and Pikachu eggs featured on the front. The T-shirt come in a crew neck design and is mostly in men's sizes. The sizes go up to 4Xl and the shirt will run you about$24.95 USD.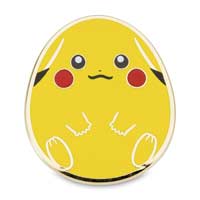 Lastly, we have an adorable pin set that includes several different Pokemon in egg form. The set includes Pikachu, Eevee, Piplup, and Chansey for you to bring home. The set will cost you $24.99 USD.
These sets are exclusives that our only going to be out for a limited time . Be sure to go ahead and get your order in now!